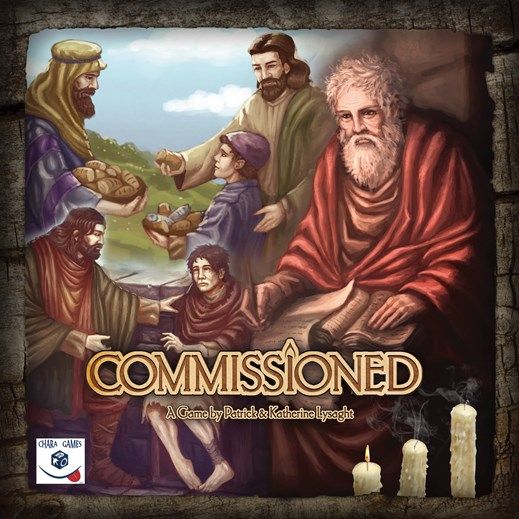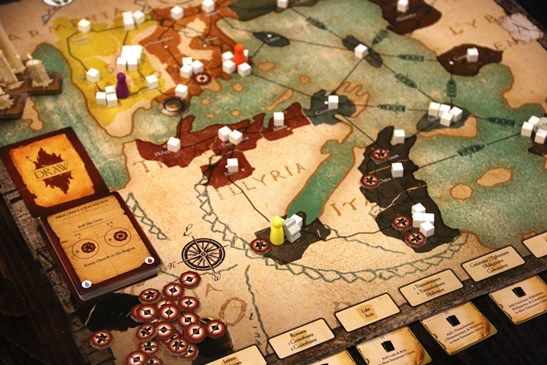 Do you love
board games
? We sure do at my house! We've been playing Commissioned from
Chara Games
during our family game nights. This is a 2 to 6 player game, that usually takes about one hour to play. The game is a cooperative game, which means all the players either win or lose together. In this game, all the players are apostles in the early church. The end result is to try to succeed as a group to try to grow the church by expanding into different territories and completing all tasks. It is recommended for ages 14 and up, but younger children can also participate in the game. My seven year old was old enough to understand the concept of the game and how to play, after the adults had played a few games first.
Chara Games
was started by a husband and wife team (who also homeschool their children!) in 2014. Their goal was to make Christian games that brought people together in a fun way, but that also helped them learn more about history and deepen their faith. This perfectly describes what
Commissioned
is about. The game board is a map of the what the territories, cities and countries were at the time of the early church. This is a great tool to use when learning Biblical history or in a Bible study, to actually see where these places were located. It was also so much fun learning interesting facts about the different apostles. Each player gets to be one of the apostles, and you have to use their skills to help convince the other players you have the best skill set (set of cards in your deck) for what the task is at hand. Essentially, it is communicating, strategizing, and cooperating with all the people playing.
Daddy and B getting all the game pieces ready.
This sounds like a really easy concept, but it took four adults playing a few times for us to truly understand how to play the game the right way. There is a
YouTube
video by
Chara Games
that also helps you understand how to play, as well as instruction booklets that come with the game. This helped us answer many questions, and also taught us many historical and scriptural facts. While playing the game, the players run into many obstacles that prevent some growth of the church, but then there are also situations that all the players get excited about because there are good scenarios that bring growth to the church. We really got to see how difficult being an early apostle was, but also how rewarding it was.
My husband and boys excited to play a round of
Commissioned
.
Our first few times playing together as a family, we won the game. We came close to losing a few times though also. There are five pieces that go on top of a candle piece on the board game. If all five pieces end up on these candles due to different scenarios of the game, everyone loses. It was a great feeling being able to win this game though. It also prompted us to have discussions on how we can better evangelize presently.
We really enjoyed this review. It brought together three generations of our family together to not only have fun playing a board game, but also to learn more about Biblical history and discuss what we learned. I think this is something that can be enjoyed by all families. It is a wonderful and fun tool to help enhance Bible study in small groups, and also in homeschool studies. It can also be an interesting way to talk to a non-believing friend, neighbor or co-worker.
Chara Games
is named after the Greek word for enduring joy, and that's exactly what this game did. My family and I would definitely recommend this game and we are excied for future games from this phenomenal company.
Daddy and Grandpa reading the directions before we all played.
Grandma, Grandpa and B getting ready to play the game!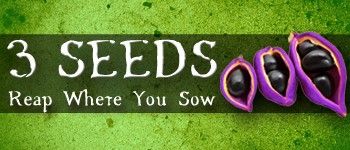 My family and I are extremely excited about reviewing the new game,
3 Seeds
from
Chara Games
. Review to come soon :)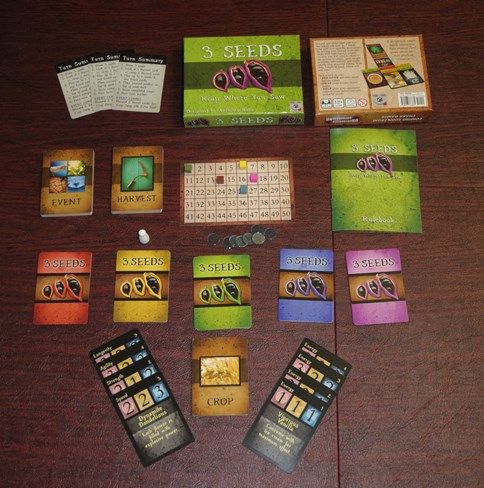 To find out more about this amazing company, please visit them on their social medias below:

Blessings,
Kelly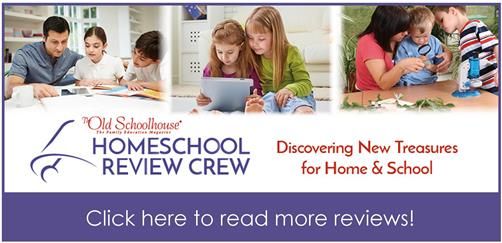 #hsreviews #ChristianBoardGames #StrategyGames