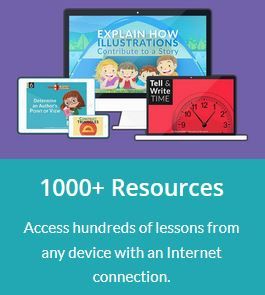 Disclosure: I was given a complimentary Educeri Lesson Subscription Service from Educeri ....... Educeri a division of DataWORKS
through Homeschool Review Crew, in exchange for a honest review.
Educeri ....... Educeri a division of DataWORKS

has lessons for grade K-12 for a wide variety of subjects available with their
Educeri Lesson Subscription Service
.
With over 1,000 lessons in Math (413 lessons for all grades), English Language Arts (525 lessons for all grades), Science (22 lessons, mostly middle-high school), History (26 lessons, mostly 5th grade and up), Art, PE, and Music (only 1-2 lessons each), you can focus on using this to have a different way to address an area where your student struggles, or to provide some instruction in an area that your student finds interesting. It includes ready to teach lessons and also lesson plans. This is an online product, and you get access to all grade levels K-12 in this annual subscription service. It can be used by individual homeschool families, and also for teachers in the classroom.
Each lesson comes with a student handout that can be downloaded as a pdf file, and then printed. For teachers in the classroom, you can actually share these files with your students by using
Google Classroom
or
Schoology.
I think this would also be a great feature for homeschoolers who are part of a co-op group. Many of the lessons are also aligned with Common Core standards. Each lesson gives the homeschool parent or teacher the chance to read a summary of what the lesson will be about, and also breaks it down the different parts of the lesson. When the lessons are taught from the computer, it is similar to
Microsoft Power Point
slides.
The lessons are very thorough. Each lesson shows the application and development of what is being taught in an understandable, and visual way. It is interactive if you use it on the computer, instead of just printing out the pdf files. For example, on a Kindergarten math lesson my youngest son did, the program circled and checked the items that were being asked and also gave the answer after a few clicks of the mouse. This was a wonderful way for us to go over the lesson in an auditory way (the best way my sons learn), and then check the answers visually. The lessons are colorful, but not to the point of distracting from the learning.
My oldest who is seven, enjoyed a lesson on learning about characters, setting and plot. This lesson had eighteen different pages, but we took our time and covered this lesson in about a week and divided it into three segments. I wanted to make sure he was grasping the material. I liked that this lesson also covered some vocabulary words, so we were able to use this for not only Language Arts, but also for spelling and vocabulary.
With over a 1,000 lessons and the fact that this subscription covers a variety of grades from K-12, this is an amazing asset to a homeschool family. I loved that the lesson is done for you, so it makes it easier on the parent or teacher. Children in younger grades would need help, but I think by middle school and high school, children would be able to complete these lessons by themselves. It would also be helpful to parents in the high school subjects, to be able to help refresh our memories on these subjects. My family and I very much enjoyed using this program, and are excited to see what the other lessons in their grade levels contain.
To find out more about this amazing company, please visit them below on their social medias below: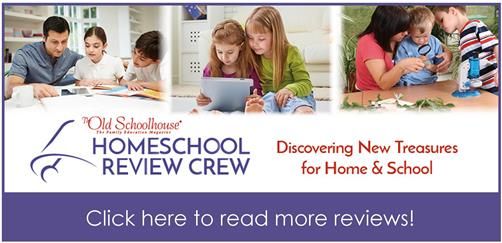 #hsreviews #educeri #educhat #dataworks-ed