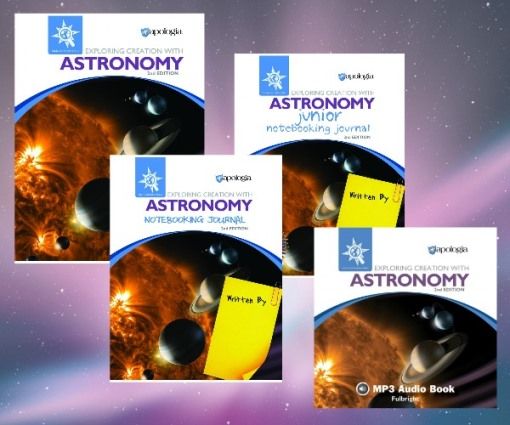 from
Apologia Educational Ministries
, through Schoolhouse Review Crew in exchange for a honest review.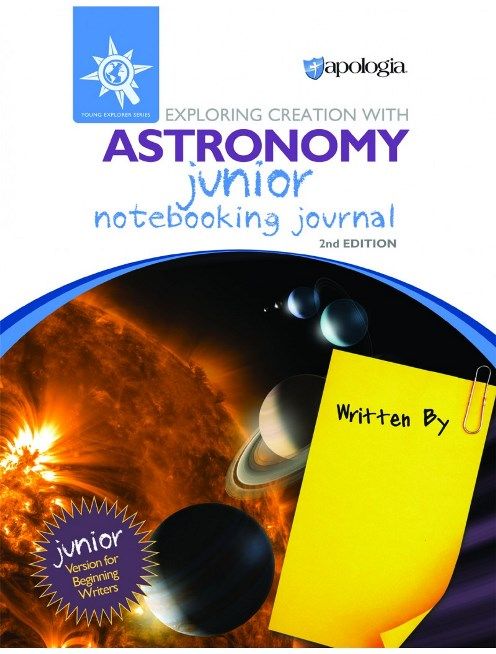 one Student Textbook, one Notebooking Journal, one Junior Notebooking Journal and an Audio CD of the textbook. The Journals are consumable, and each one is intended to be used by a single student. The Notebooking Journal is meant for grades 3/4 and older, and the Junior Notebooking Journal is meant for grades K to 2nd/3rd.
The Notebooking Journals are beautifully displayed with colorful illustrations and graphics. They include many activities such as this ready made activity to make a Matchbook (similar to a flipbook), Biblical copywork that includes both manuscript and cursive, puzzles, coloring pages, scientific question pages for reading comprehension, and also blank pages for personal reflection or to fill out an essay question. Both of the Notebooking Journals follow the same format of the text, so it is easy to teach multiple children at one time. The Junior Notebooking Journal offers help in some areas such as crossword puzzles have some of the letters filled out already to help younger students, or a coloring page where it may be an answer the questions page in the older Notebooking Journal.
The text is also full of gorgeous illustrations, Biblical scripture, and also fascinating pieces of relevant history and artifacts. My sons and I greatly enjoyed reading all of this rich knowledge, and also having scripture referenced. I love how I can read every word, knowing that the things taught in this text are not going to contradict our faith. The Audio CD is a fantastic idea, as it is sometimes good for my sons to hear another person read to them that is not myself or my husband. My sons and husband are also incredible auditory learners so having something in audio is an asset in our home school studies.
We had so much fun learning about Astronomy from the galaxy, to the Sun, Moon, Stars and Planets. The words in the text read very nicely, and you want to continue reading to find out more. The boys very much enjoyed having their own Notebooking Journals, so they could each do their own activity the way they wanted to do it. One of our first lessons included making a mnemonic to remember the planets in order. When I was a child learning this, Pluto was still considered a planet and I still remember the one taught to us in the third grade: "My Very Educated Mother Just Served Us Nine Pancakes." My sons came up with a better one: "My Very Eager Momma Just Said, Underwear Now!"
There are 14 lessons included, with anywhere from two to six activities per lesson. The Notebooking Journals are wonderful because it helps to make such a nice keepsake from all the learning the boys accomplish. I would highly recommend this curriculum because it is something a family can study together, and something that multiple ages will be fascinated with. It has helped reinforce studies in other areas of home school as well, such as Bible, Reading, Art and History. I am beyond thrilled with this product, and know where I will be getting our future science material from.
To find out more about this amazing company, please visit them on their social medias below:


Blessings,
Kelly

#hsreviews #apologia #astronomy #homeschoolscience