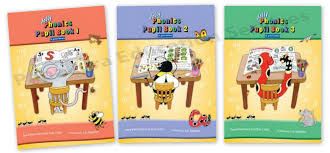 Disclosure: I received complimentary products from
jollyliteracy.com
through
Schoolhouse Review Crew
in exchange for a honest review.
It has been amazing working on Jolly Phonics and Jolly Grammar from jollyliteracy.com (just2ducks LLC) during the summer, and into this homeschool year. There are short lessons and each lesson is usually just one page. The pages are colorful and very kid friendly, but also does a wonderful job of teaching phonics on different levels. We were blessed to be able to review the following:
Jolly Phonics Teacher's Book in print letters
Jolly Phonics Student Book 1, 2 and 3
Jolly Grammar 1 Teacher's Book in print letters
Jolly Grammar 1 Student Book
Jolly Songs in print letters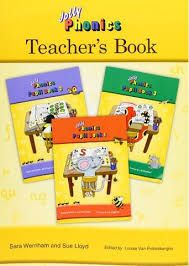 I enjoyed that the Teacher's Book included the lessons for all three levels. It was very easy to reference because my sons were working on two different levels. My youngest who is five, worked on Level 1 workbook. This also corresponded with Jolly Songs, that taught each letter sound and how to sound it out and write it in the workbook. The Jolly Songs was a fun CD that played songs that corresponded with each lesson. For instance, he worked on letter s one day, so in the workbook, he wrote and traced letter s, and then the CD played a fun song about a snake and reemphasized the phonics of letter s. He enjoyed listening to the songs multiple times. It also had the lyrics to the song in the book with the CD, so my oldest who is seven was able to listen to the CD and also look at the lyrics to help him with his reading.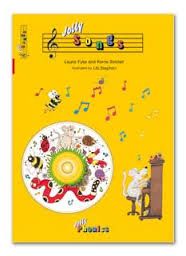 Grammar 1 Workbook was a fantastic middle ground for both of my sons. It had activities in this that both of them could do together. Some of the activities included matching and recognizing words to pictures. Again, the pages were very colorful and allowed them to even color additional pages as part of the activities.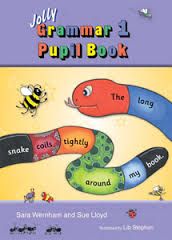 My oldest worked on Workbook Level 2, which was perfect for his start in second grade this year. We didn't make it to Workbook Level 3 during this review, but I think this would be a good workbook level for end of second grade or beginning of third grade and he is excited to get to the next level workbook. We also used Can Do Cubes together, which is another excellent product from jollyliteracy.com We will be posting a review on this product this week as well.
My sons really enjoyed learning phonics using these products. They were an excellent supplement to our normal homeschool reading lessons. I think that any homeschool parent or teacher would be thrilled with the amount of time and effort that went into these products to help make learning phonics fun and easy. We would definitely recommend! Don't forget to come back later this week to check out our review of Can Do Cubes, also by jollyliteracy.com.
Please check out
jollyliteracy.com
on their social medias below: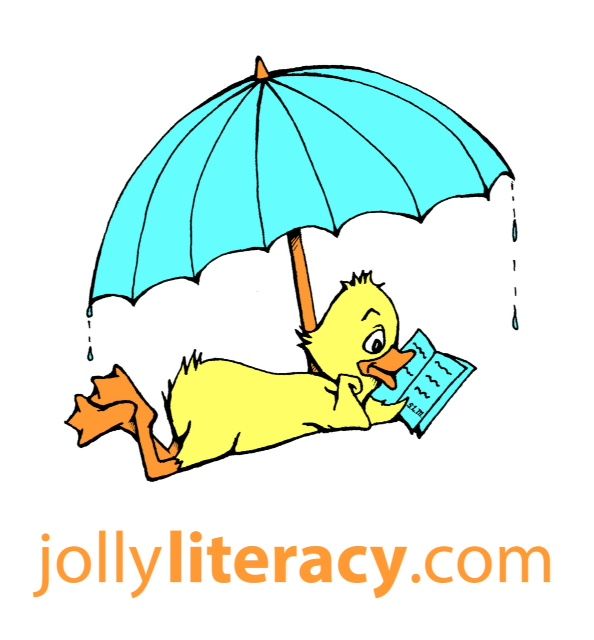 #hsreviews #literacy #reading #phonics #interactivelearning