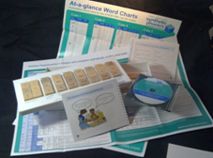 Disclosure: I received a complimentary Can Do Cubes product from jollyliteracy.com (just2ducks LLC) through Schoolhouse Review Crew, in exchange for a honest review.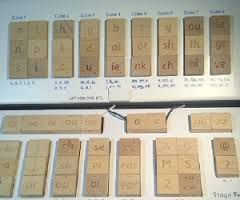 My sons and I were so excited to get to review
Can Do Cubes
from
jollyliteracy.com
. Earlier this week, we wrote about
Jolly Phonics and Grammar
(please check out our review
here
) which is also from jollyliteracy.com. We used both of these amazing products together. The Can Do Cubes come with two different levels of blocks, for Stage 1 and Stage 2 (as shown above), and also a booklet for each of the stages filled with valuable information. It also comes with a DVD and Cd-rom, that are Teacher Guides to explain synthetic phonics and ways to use this product. There are over 44 phonemes, or sounds of speech in the English language and over 175 spelling variations of the English writing system. There are also 3 posters included that break this down further and help make it easy to teach, and for children to understand. I enjoyed that two of these posters gave suggested words to build for the blocks.
My sons loved that there was something tangible they could pick up and build. I think this is excellent for Kinesthetic learners, as it is a multisensory tool. They had a blast building with the blocks, and then realized that each side had letters on it began to build words that they knew. They enjoy watching wrestling on TV, and one of their favorite wrestlers is
The Rock.
This was the very first word they spelled together.
They then began to look at the poster charts included to see which words they knew how to spell already, and began to build those words. I remember how much they enjoyed playing with blocks as toddlers, and it warmed my heart to see them playing with blocks again but also having the knowledge to spell words with them. They then became curious and wanted to know what other words they could build. This helped them tremendously as I went over the phonics of the letters with my youngest to teach him beginning words, and to work on more complex words with my oldest.
I think teaching phonics is extremely important. When I was teaching in public school before my sons were born, I noticed how much emphasis was placed on sight words. This seemed to have students do well until about the third or fourth grade, when they hit a plateau. They had not been taught how to sound out the words, so they began to really struggle with reading. It was at this point, that phonics had to be taught to them so they could learn how to sound out larger words. I think teaching phonics at about the Kindergarten to second grade level, which is where my sons are now is the best time. I think it has them become more advanced readers later down the road.
I also had to become certified this past summer to qualify for my new position as an ESL (English as a Second Language) teacher. I noticed during my study modules and exams, how important the teaching of phonics is. I was excited to apply this knowledge for my sons, and for my students I will be teaching. I am also really excited to bring in the
Can Do Cubes
to my classroom. I think the students will absolutely love them, just like my sons do. Using this and
Jolly Phonics and Grammar
as supplements in our homeschool studies, has really helped make reading lessons much more fun.
I love that the
Can Do Cubes
come in such an organized box. All the blocks are on top separated by the two different stages, and the posters, CD-rom, and DVD fit underneath all of this. It makes clean up very easy, and it is compact enough to be put onto a bookshelf ready for the next use. I would definitely recommend for any classroom or homeschool setting. I take out these products, and my sons smile and have an "Okay, Mom. Let's learn" attitude, and that is the best feeling in the world.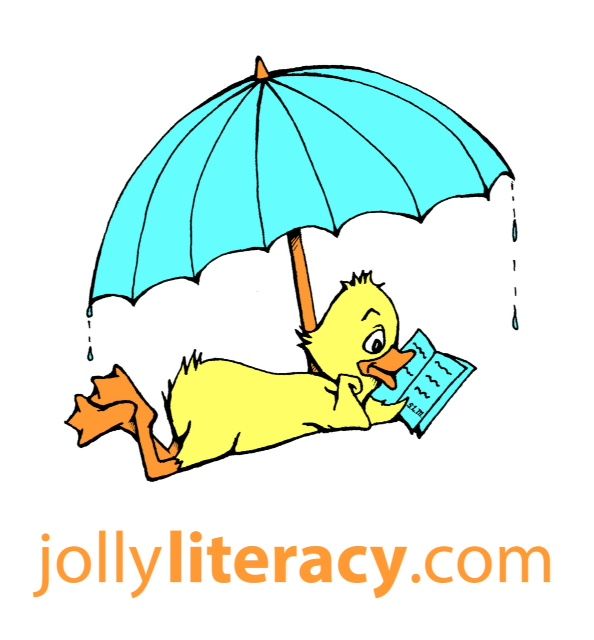 Blessings,
Kelly

#hsreviews #literacy #reading #phonics #interactivelearning