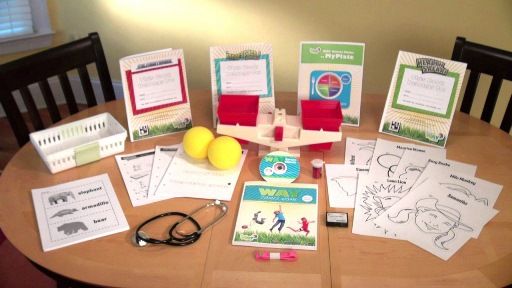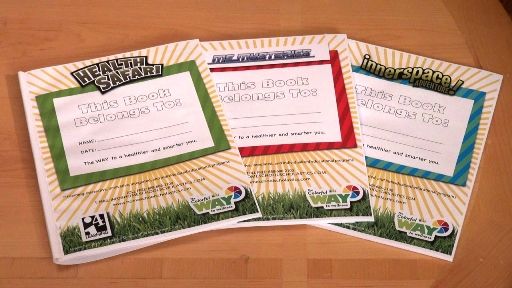 (1) Kindergarten to first grade consumable journal (intended for one student)
(1) Second to third grade consumable journal (intended for one student)
(1) Fourth through fifth grade consumable journal (intended for one student)
(1) packet of WAY vocabulary cards and illustrations that are consumable. (This pack includes the cards for each of the three levels listed above.)
Many fun items to assist with the learning such as an ink pad, stethoscope, manipulatives, trays, a plastic scale, 2 foam balls, and plastic eggs.
Teacher's Book
DVD
The journals include different activities, weekend suggestions, and utilize the
WAY More Resources.
There are five lessons for each level, and each lesson should take about one week to complete. The program was developed with the assistance of educators, health professionals and home school families from around the country. There was two years of research that went into finalizing this wonderful kit
.
It is believed that
WAY
has been proven to increase academic performance in math, science, reading & writing.
My sons had a blast using this program. I read the lesson plan in the Teacher's Book before the lessons, and then we would watch the DVD segments. I liked how each level had it's own episode. This makes it easy if you are just teaching one child, but is also enjoyable as my sons enjoyed watching each others segments. The first video we watched was for the K-1 level, and the videos had the boys get up and dance, wiggle around and be silly. The songs were about animals or bones in our body, and the word appeared on the screen that it was singing about. I thought this was a great way to introduce spelling and reading.
After this, we talked about the lesson and also had a chance to do some fun artwork! The journals come with a plain, white cover so that your child can design their own covers. My oldest loves anything to do with art, so he very much enjoyed this aspect. They were having so much fun, that Daddy jumped in to participate also. Each of them colored and cut out a mask (included in the kit for the lesson plan) of one of the characters, and then spent much time giggling while trying on each others paper masks. This was for one of the K-1 lessons.



One of the lessons for grades 2-3 brought up the concept of self esteem, and how children view themselves. They each drew a picture of what they do at different times during the day. My oldest also had to write out sentences to describe his pictures. The boys had fun with an activity using the stamp pad. My youngest also has a doctor's costume and he couldn't believe this kit came with a real stethoscope! We were able to use this and you can really hear the heartbeat. They thought this was extraordinary! They also used the scale to measure their toys and different items to see how much each weighed in comparison to the other.



I would have to agree that this does help enhance performance in math, science, reading & amp; writing. I think this is an excellent curriculum for STEAM or STEM, as it does go over many different aspects of learning. This would make an amazing educational choice for schools and homeschools, and we would definitely recommend it!


Check out this wonderful offer open to Raising Samuels readers, and Schoolhouse Review Crew readers:


This program (the complete kit and all print materials) normally $49.95, is on sale now for $29.95 with free shipping! There is also an online component when you purchase this kit, where new lessons are posted quarterly. (3 new lessons per quarter)




To find out more about this amazing company, please check them out on their social medias below: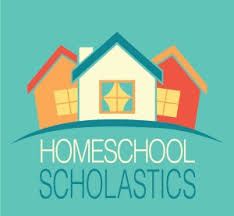 Blessings,

Kelly



#hsreviews #WAYComesHome #HomeschoolNutrition #HomeschoolHealth