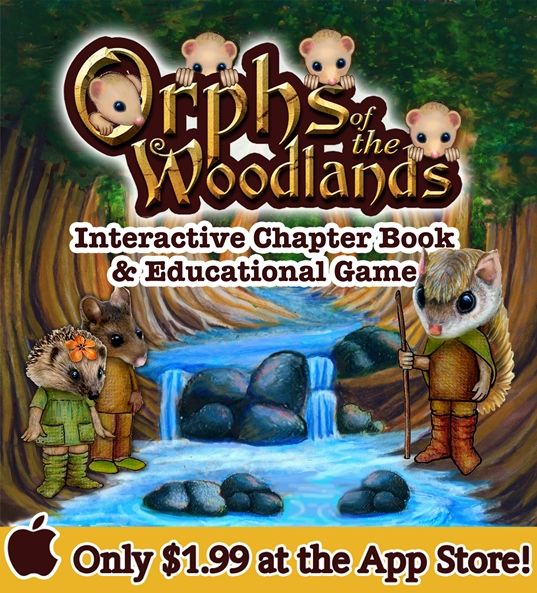 Disclosure: I received a complimentary download of
Orphs of the Woodlands at Tangletree
from
Star Toaster
, through Schoolhouse Review Crew in exchange for a honest review.
My sons have been enjoying
Orphs of the Woodlands at Tangletree
from
Star Toaster
. This new interactive book has been helping both of my sons improve their reading comprehension, and they love it because it plays just like a video game. This online reading program is not only helping them with their reading, but also has topics that cover math, science, grammar, vocabulary and even character building. It is a 122 page illustrated interactive chapter book for early gifted readers to struggling readers. There are 75 lessons included, and over 130 tasks that your child must complete to help the Orphs, who are little critters in the Woodlands. The main character is a flying squirrel named Abba, and your child must help Abba take care of the Orphs. This is done through fun games and quizzes that test comprehension in a fun way.
This is an app, available through iTunes. You would need either an iPhone, iPad or iPod Touch running iOS 8.4 or later to download the app. I have a first generation iPad, and it downloaded very easily. The program appears to allow for an unlimited number of users, and can hold at least a dozen different profiles. It is recommended by
Star Toaster
that once your child starts on a specific device, to have them stay on that same device whenever they use this program. The reason for this is, if you use multiple devices they will track separately.
Each chapter is relatively short, and has hyperlinks in blue that give your child the definition of the word. (as shown above) I thought this was a wonderful way to be introduced to a word a child may not know the meaning or spelling of. It also included synonyms of the word, to help your child even more if they recognized one of the synonyms more than the original word.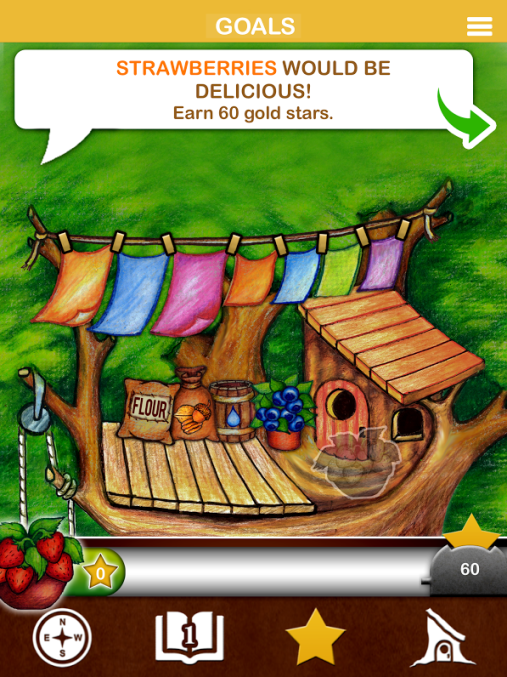 The task page is shown above, and this is where your child's points would be and where the directions would be on how to get enough points for the supplies for the Orphs. My sons could not wait to complete the tasks so they could get enough points to ensure the Orphs were taken care of. One of the tasks is shown below where your child would have to choose the correct answer. Once they do this, the points are added to their profile. This helped my sons with math because they had to figure out how many more points they need to reach their goal. The Job Training and Help Wanted below is where your child would click on for the tasks to pop up.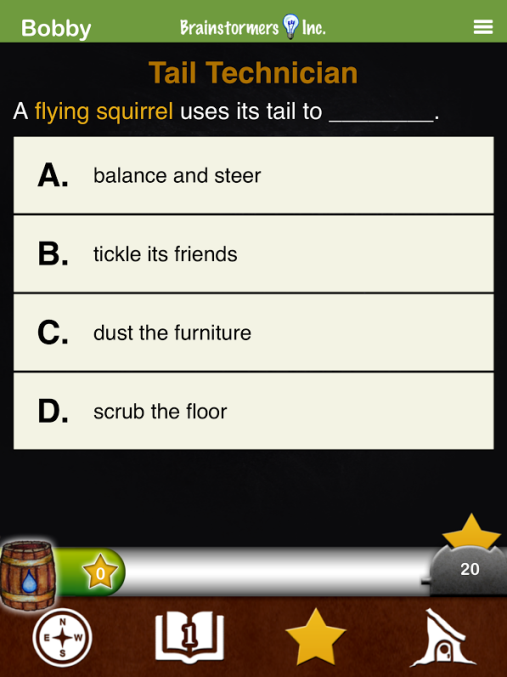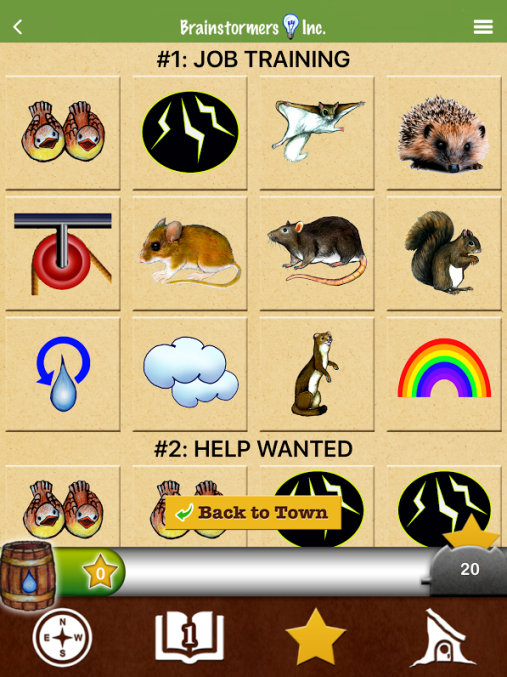 My sons and I thought
Orphs of the Woodlands at Tangletree
was amazing! They had so much fun, and the thing I enjoyed about this app is that they needed my help. I like some apps where they can do their own thing, but it was nice to be included as a parent in this. My oldest son, who is seven needed help on some of the words in the story. My youngest son who is five, needed help reading the questions. I thought this was a wonderful supplement to their summer reading, and for throughout the year. I think this would be a great program for a child from Kindergarten through fifth grade. It has your child learn in a very fun and interactive way. I would definitely recommend for any child in this age range. It is not something that can just be enjoyed by homeschooled children, but by all children. I am also excited because there is a new adventure coming soon from
Star Toaster
. The boys can't wait to finish up their lessons in
Orphs of the Woodlands at Tangletree
, so they can start on this new adventure!
To find out more about this amazing company, please visit them on their social medias below: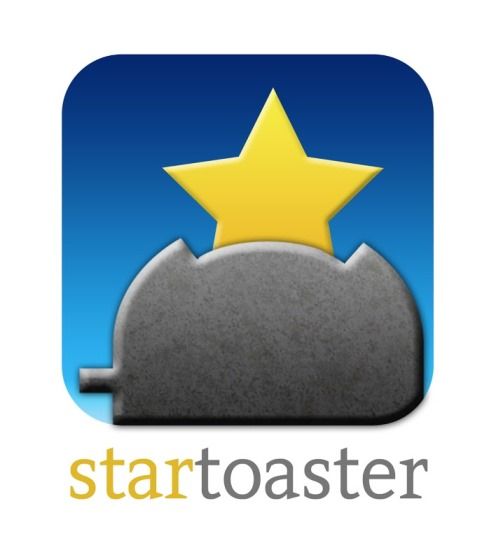 Blessings,
Kelly

#hsreviews #readingsupplement #readingapp #readinggame