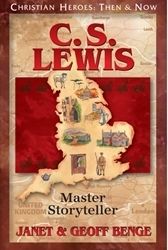 For the last several weeks we've been using a
Digital Unit Study
focused around the book
Christian Heroes - C.S. Lewis
from
YWAM Publishing
. The book is intended for ages 10 and older and is 189 pages long. The digital unit study is filled with studies for homeschool, classroom use, and even small groups! There is a downloadable map of both Europe and United Kingdom included, as well as a fact sheet on the United Kingdom that would make for excellent Social Studies lessons. There is an introduction describing many wonderful ideas to help setup the unit on this such as knowing key verses and setting up a display area. The digital unit study is 82 pages full of information and also has six questions assigned for each chapter of the book. The first three questions are designed for younger students, and the last three questions are more difficult. These questions go over vocabulary and reading comprehension, and are recommend to answer at the end of each chapter. The answers are included in the appendix for the first four questions, and the last two are open-ended.
When I was a little girl, I fell in love with the book,
The Lion, The Witch and the Wardrobe
by C.S. Lewis. I didn't discover C.S. Lewis was a Christian until I was an adult though.
Christian Heroes - C.S. Lewis
does an outstanding job of taking you through his life, starting from his childhood. If you have read other
Christian Heroes: Then and Now
biographies from
YWAM Publishing,
this one differed slightly in the narrative perspective. It used an omniscient narrator instead of just from the subject's perspective or point of view. I thought this was an incredible idea because it really read like a story.
I read the book silently to myself, and then I would summarize each chapter for my sons, as they are still young to sit through a chapter book with no pictures in it. We found out C.S. Lewis was an atheist at one point in his life, but he ended up writing and teaching extraordinary books and lessons on Christianity. He had a rough childhood between losing his mother and attending an awful boarding school. He became educated and would see and serve in two world wars. His life was filled with ups and downs, but God used in him in such a way that glorified His kingdom. The boys and I explored the vocabulary questions within the initial first three questions in the digital study guide. We also looked at the maps and we discussed Ireland, where C.S. Lewis is originally from. This was fascinating to me, as I am half Irish and it was fun discussing some facts about Ireland.
This was my first book I read from
YWAM Publishing
, but it will definitely not be my last. I thought even though this book is great for a middle school or high school student, I very much enjoyed reading
Christian Heroes - C.S. Lewis
, and I look forward to reading the other biographies they offer. I love the flexibility the book and study guides have in that it can be used for classroom use, homeschool or for a small group. I would very much recommend this book, especially if you are a
Narnia
fan like me!
Find out more about this amazing company on their social medias below: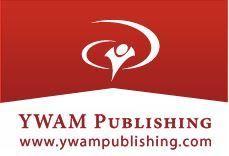 Blessings,
#christianheroes #heroesthenandnow #christianbiographies #herobiographies #homeschoolcurriculum #homeschooling #americanhistory #americanhistorycurriculum #ywampublishing #truebiographies