My family and I were so excited to watch Woodlawn in the movie theaters, but we never made it there in time to see it. I was thrilled to see that this wonderful Christian movie was available from FishFlix.com. It is so encouraging to see that the directors and producers are seeing the impact these films and DVDs are making on family time and in our society. FishFlix.com does an amazing job of carrying a variety of Christian films including for children, education, Biblical, love and romance, and for the family. They offer low prices and free shipping, making it affordable and easy to have a fun movie night at home. I also love that the company, Lukas Media that owns FishFlix.com has their business philosophy based on scripture and their beliefs are listed on their website. That shows me what an amazing company this, and that is a guaranteed way to get more of my business.
My family and I happened to watch Woodlawn on the last day of the month in February, which was

Black History Month.

The opening scenes were black and white footage of the integration of schools and how it effected people. There were police shown with dogs and hosing people down from riots, and security trying to escort African American children into a white school for the very first time. The amazing thing about this opening scene is that there is no sound, no music. There is none of the ugliness of the words

, or the music to sway your emotions. My four and six year old who watched this with us, were very confused and we had to pause the movie two minutes in. They didn't understand what was going on so my husband and I had to explain that African American people used to not be treated so kindly. They had different schools, restaurants and did not share them with white people. I loved their innocence in this as many of our neighbors, friends at church, and friends on their soccer team are African American. They were raised to see a person's heart and their behavior, and not the color of their skin. The first two minutes of this movie was a remarkable homeschool and life learning lesson for not only my sons, but also my husband and I. We realized that we had taught this in them. To see others as God see us all. We were all created equal in H

is eyes.
It only got better from here. We are introduced to an African American boy named Tony. He and his family go to church, and he is gifted with the skill of playing football. He is part of a team that is being thrown together in their school as part of desegregation in 1973 in Birmingham, Alabama. We are also introduced to their coach, who is a kind man but is not yet saved. A chaplain comes in to talk to the high school football team, and you see the incredible power of the Holy Spirit in the gymnasium. It spreads throughout the whole school to some of the proclaimed atheist teachers and students, which then spreads to their homes.
Throughout the movie, there are still people from the School Board, principal, government officials, and many families who you think are never going to seek salvation. Tony falls for a girl, whose family doesn't go to church and she is embarrassed about where she lives. Tony's family gets effected by some of the hatred as he pursues his athletic abilities. Many of the players lives, chaplain, and coach's lives are effected as well. It was nothing that I thought was too much for my young sons to see.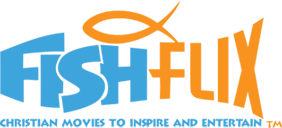 Pinterest
The wonderful thing about this Christian movie is that it is based on a true story. They give a description of what happens to the players as well as what they look like now. The movie was absolutely incredible. There is something that anyone can relate to in the film. My family didn't go to church when I was growing up, but my husband's family did. I could definitely relate to To

ny's

girlfriend

in

the story because of this. Many of us also know family or friends that are unsaved, and this movie offers such a hope and a reminder that anyone can

receive

th

e free gift of salvation.

It is a wonderful family film and

one

that I would

highly recommend.
Giveaway:
To enter the drawing, simply join their email list at this link here.


#WoodlawnDVD #hsreviews #fishflix #ChristianMovies #sponsored