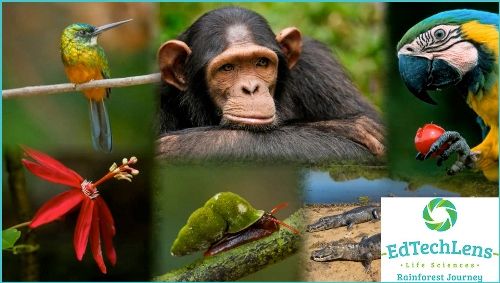 We've been using Rainforest Journey, a fun
online science program
from
Ed Tech Lens
as part of our homeschool day for 1st grade and Kindergarten levels. The program is a one-year online subscription to a single grade level of content, with a usage suggested by the company for anywhere from 15 to 30 minutes per day. It is for students in Kindergarten through fifth grade. There are multiple units that are broken down into different chapters and lessons. Each lesson has either pictures, videos or a combination of both along with a short worded text. There is an option to have the text read aloud, which is an excellent idea for new and beginning readers. At the end of each lesson, is an age appropriate lesson review and vocabulary words. There is also another section devoted to interviews, trip journals, and other videos.
B used
Rainforest Journey
at their first grade level. Each of the lessons is aligned with Common Core, which as a homeschool Mom I was not crazy about at first. I realized though that he was doing very well going through the lessons, and this showed me he is on par with fellow students his age and grade level. He absolutely loved the pictures and videos of the animals. It was nice to be introduced to new animals and vocabulary words we hadn't heard of before. We learned about the environment they lived in, what they ate, and how they related to other animals around them. Future lessons include learning about more animals, adaptation, different ecosystems, and plants and fungi.
B enjoyed being able to have the lessons read to him. He is still learning to read so this is a wonderful resource. He also liked that instead of being on the desktop, I could download a PDF of the lesson to a tablet, and we could read the lesson together. I thought the lesson reviews were perfect for a first grade level, and included questions about comprehension and also more in depth questions, like what story would the child write about the specific animal or environment in a given lesson.
We also had the chance to review the Kindergarten level of
Rainforest Journey
for my four year old, who is in pre-K. He thought it was very cool to be learning at the Kindergarten level, even though he is only a few short months away from that. The units matched that in the first grade level, but the lessons varied. It was a more simple and shorter text, which I thought was great because of the attention span of a four to five year old in this level. He enjoyed the pictures, but loved that some of the videos had a musical melody or rainforest sounds with it that was calm and soothing for him. There were lesson reviews and vocabulary lessons at the end of each lesson as well, but much more simple than the first grade level. These were Common Core aligned also, but had him draw a picture or write a word describing the scenario, instead of writing up a whole sentence or paragraph compared to the first grade level.
This
online science program
is very well put together and thought out. There are tabs for the course outline, managing a class, support, and teacher resources such as lesson plans, unit assessments and ides for hands-on activities. The hands-on activities are broken down for both classroom and homeschool users. Some of these activities included sheets for printing out and matching an animal to a home that it can build or not build for example.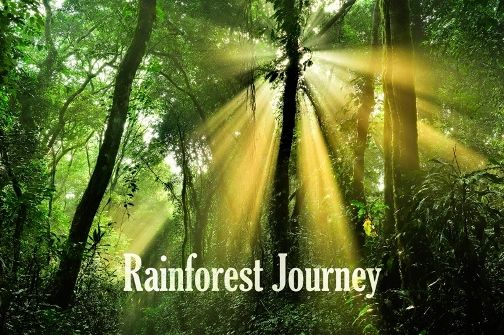 I like the flexibility that this can be used for homeschool families or classroom use. I think this would make an amazing science lab for a classroom or even a co-op. There is an option to purchase for 2-5 students for this very reason such as a co-op, having twins, or multiple students in the same grade but it is only for 2-5 students within the same grade. If you have children or students in different grades, it is best to purchase the single user for each of their grades. I think it is an excellent supplement for science learning, and the pictures and videos are incredible.
To learn more about this wonderful company, please check them out on their social medias below:
Blessings,
Kelly


#HSReview #EdTechlens #OnlineScienceResource #InteractiveScience #homeschool #sponsored