Disclosure: I received complimentary products from Demme Learning through Schoolhouse Review Crew in exchange for an honest review.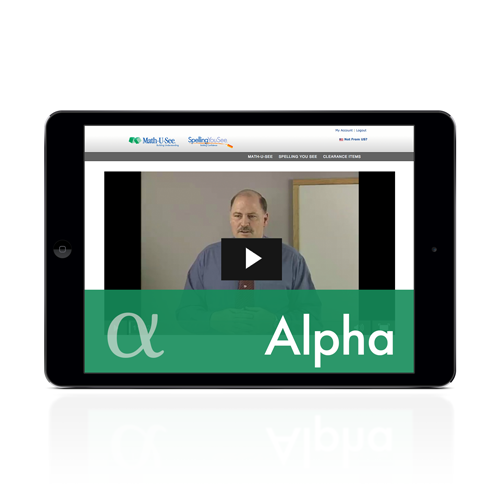 Demme Learning
has added Digital Packs to their
homeschool math
line up and my son is loving the
Alpha Level
! My oldest is six and in what we consider first grade level, so the
Alpha Level
was perfect for him. There is a Placement Assessment on the
Demme Learning
website on each level, to check what level is right for your child. We used the
Alpha digital pack,
which included an abundance of resources. There is a place to print out Record-Keeping sheets, Log sheets, activity sheets, fact sheets, drills, and worksheets. There is also an MP3 of the skip counting songs. All of the instruction lessons that are on the Math-U-See DVD (included in the physical kit) were also available online, as part of the digital pack. The lessons are taught by a male teacher and he does an incredible job of showing examples so that your child can follow along. With the digital packs, you get 12 months of access for the level or levels you select and purchase.
What is the main difference between choosing a physical set or digital copy you may ask? The digital packs don't include student workbooks or tests, but there is the ability to print out worksheets for the lessons. The only difference I saw between the physical set and digital set, is the worksheets start at lesson 4 in the digital pack. In the physical set, lessons 1-3 serve as a bit of a review and a warm up for what your child will learn. There are 30 lessons total for the Alpha level. Some of the tests equations and answers are found under a tab called Test Solutions, and that is included in the digital pack. There is an Instructional Manual for the teacher or parent located under a tab called Lesson Summary, and under a tab called Lesson Solutions are the answers to the equations for the student. Each lesson in the digital pack is broken down also for the worksheets, instructional manual, and solutions. Here is an easier breakdown of the differences:
Physical Pack (Integer Block Set, Instruction DVD, Instruction Manual, Student Workbook, Test Booklet, plus digital access)
Digital Pack (Digital Manipulatives, Online Video Lessons same as in DVD, download printable same as Instruction Manual, no student workbook or test book but ability to print out worksheets and have child do practice drills)
I like that
Demme Learning
gives options in how to access their amazing products and curriculum. Some people who have bought some of the items before like an Integer Block Kit for one student and an instructional manual, may only need a student workbook for another child. Their customer service is awesome as well if you need help figuring out how to locate items on the website.
The
Integer Block Kit
is universal for all of their math levels, so if you buy this kit once it is good for all the levels from
Primer
through
Algebra 1.
This kit is 133 pieces of blocks that range from every number 1-10, and hundreds (all different colored blocks so it is easy to distinguish one from the other) along with a poster where your child can build the equations. They almost resemble
Legos,
and are the size in between a regular
Lego
and a
Duplo Lego.
Both of my sons enjoyed these wonderful blocks and have used them not only for math, but also for playing. It comes in a cardboard box with a plastic tray with sections for each block according to their number, so it is easy for clean up.
There is also the ability to use the Online Manipulatives (included with the digital pack, located under the tab Digital Manipulatives)
,
which you can take when you are on the go. Even though this a fabulous way to use the manipulatives, it is still suggested by the company to have the physical Integer Block Set.
At the end of the Alpha level, my son will have the ability to know how to do single-digit addition and subtraction, be able to solve problems for the unknown addend, understand place value, know how to tell and write time by hours and minutes, skip count by 2's, 5's, 10's and 100's, know to measure by length, and be introduced to word problems, halves and fourths. He likes that his video lessons are similar to Daddy's. My husband is obtaining his degree online and he has to watch videos for some of his classes, so now my son thinks he is in college classes like Daddy!
I am beyond happy with
Demme Learning
! My oldest son was having a hard time understanding addition and subtraction, after we covered one to one ratios and counting to 100. This program has him excited because he gets to use the manipulatives and see what he is subtracting and adding. The instruction videos have been wonderful for him to sit and do the lessons as instructed. We also go through the printable worksheets so he can get more practice in understanding what he is learning. It has been an amazing transformation for him as one who used to want to avoid math lessons, to "Ok Mom, let's do some math!" I would definitely recommend this program to homeschool parents, co-ops, and teachers.
B and Daddy working together on math.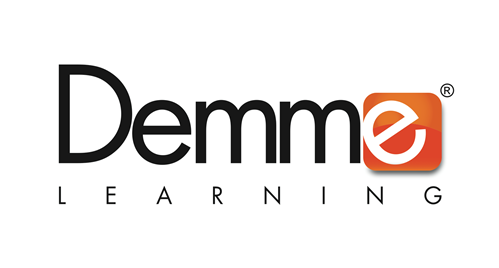 To learn more about this amazing company, please check them out on their social medias:

Blessings,
Kelly
A very special thank you to my fellow crewmates! Your willingness blessed my family and I with both a physical and digital copy, and because of this amazing program my oldest son is finally starting to understand how to add. Thank you so much! Please check out some of the other reviews from my awesome crewmates :)

@mathusee #​mathusee #homeschoolmath​ #hsreview #sponsored