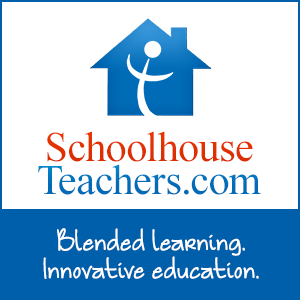 through Schoolhouse ReviewCrew, in exchange for an honest review.
SchoolhouseTeachers.com
is an online portal that offers an abundant amount of resources and almost 200 classes! Classes can be searched by Courses by Grade or Courses by Subject, and there is no need for textbooks. (*Some classes may need books that should be readily available at your local library.*) Some of the classes offered are in the subjects of Math, Nutrition, History, Geography, Music, Language Art, Computer and Bible just to name a few.
It is an interactive learning opportunity, as there are teachers for the classes and students can ask questions to them online. There is also help available to see which classes are available for high school credit. The courses range from preschool all the way through high school level. The best part about this is, that this is available internationally to people who have access to Internet and who sign up for the
Yearly Membership
. The
Yearly Membership
also covers every member of the family!
There are planners and resources for parents, and also a section where you can download and print out lessons and worksheets! It is broken down into different subjects to make searching easy. This is very helpful if you are a busy homeschool parent!
SchoolhouseTeachers.com
is up-to-date with all of this changing technology, and many of the classes and resources can be used on
Apple
and
Android
devices. There is also access to a Media Library of over 10,000 videos! Some of these videos offered are for class purposes, but many are also available for learning entertainment. Examples of the videos offered include
VeggieTales, Adventures in Odyssey, 3-2-1 Penguins, and What's In the Bible for kids to Bible studies by Francis Chan, John MacArthur, Dave Ramsey, and John Maxwell for adults.
There are Bible studies for men and women, educational videos for youth and college age, and shows that teach your child about morals, beliefs, and wholesome humor.
My family and I were very impressed with
SchoolhouseTeachers.com.
My husband and I enjoyed looking at the different Bible studies that were offered. I like that I have the ability to download and print lesson plans. My sons absolutely loved the Media Library access. As a homeschool Mom, it's nice to know that are watching quality shows and learning. In an episode of
3-2-1 Penguins,
the cartoon characters said a prayer at the end of the show and reflected on what they had learned. This warmed my heart so much, as did the laughter that my boys had while watching the show.
There is so much to offer in
SchoolhouseTeachers.com
, so I am going to give you some of my favorites that I found! There are beginner classes for violin and guitar for elementary aged children, taught via video and written material. I am musically challenged, so I could see my sons definitely using this so they could learn! There are also foreign language courses offered with text and audio. There was also animated stories that help make reading fun. This really helped both my four and six year old sons with recognizing words.
Sometimes, I have people ask me about online courses and resources for homeschool. I haven't really known anything to recommend, but I would highly recommend
SchoolhouseTeachers.com.
There is not only courses for elementary, but also for middle school and high school courses, when some homeschool parents really get concerned about not being able to continue to homeschool because of the tough subjects. The versatility it offers reaches every member of the family, and helps to make homeschool life easier in my opinion. Whether your children learn directly from you or your spouse, or use online learning, there is something here for everyone. It has been a tremendous blessing to my family.